JIM DUNN RACING™ SIGNS ALO DRINK® AS PRIMARY SPONSOR
Jim Dunn Racing™ announces ALO Drink® as its new primary sponsor on their Dodge Nitro Funny Car. The all-natural, aloe vera based beverage will be prominently displayed on the Dodge Nitro Funny Car and also on the racing team hauler that will be at all 24 NHRA Mello Yello Series races this year.
"The partnership with ALO Drink® is very exciting for Jim Dunn Racing™ and to all our fans. We look forward to promoting the ALO Drink® brand as we compete in the NHRA Mello Yello Series with new driver John Hale behind the wheel," said team manager, Jon Dunn. The Jim Dunn Racing™ ALO Drink® funny car will debut at the 2015 NHRA Gatornationals in Gainesville, Florida. The first two races of the season and selected events through 2015 will feature special edition cars, including a MOON Equipped Black & White collector's version at the NHRA Winternationals.
"We are thrilled to be a part of Jim Dunn Racing™ this year and excited about the new season," said ALO Drink® founder, Henry Chen. "We're looking forward to working with the Jim Dunn Racing™ team to introduce ALO Drink® to race fans across the country."
Follow Jim Dunn Racing™ on Twitter: @JDunnRacing and on Facebook at Facebook/JimDunnRacing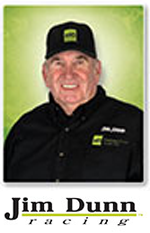 ABOUT ALO DRINK®
The ALO Drink® line continues to garner high praise, winning The Gourmet Retailer's 2013 Editor's Pick Award for the Best New Product. ALO also received recognition in both 2012 and 2013 as a finalist in The Natural & Organic Awards for Best New Drink, Beverage Innovation's 2012 Best Consumer Campaign Award, as well as Beverage Innovation's 2011 Best Natural Functional Drink Award.
ALO Drink®, a division of SPI West Port, was established in 2009. ALO Drink® is the best selling ready-to-drink aloe vera beverage line in the U.S. natural and grocery channel and the #2 brand in the fast-growing Shelf Stable Functional Juices category. ALO Drink® is available in retail stores across the U.S., including nationwide at Whole Foods Market, Rite Aid, Sprouts, Cost Plus and Vitamin Shoppe; at select Target and Costco locations; and in regional chains such as Ingles, Hy-Vee, Jewel Osco, Lucky, Save Mart, and Raley's.
ALO Drink® is also quickly penetrating the c-store channel, partnering with McLane, Core-Mark, Eby-Brown, Liberty USA and various DSD distributors throughout the U.S. ALO Drink® is available in c-stores including Kangaroo Express, QuikTrip, Chevron, Sunoco, Gate Petroleum, and Enmark stores. Many other c-store chains are on the horizon, in addition to many independent banners currently carrying the ALO Drink® brand.
For more information about ALO Drink® products and retailers, visit
www.alodrink.com or email info@alodrink.com.